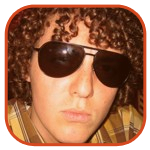 Posted by Eno Sarris Categories: Chicago White Sox, Atlanta Braves, Editorials, Fantasy Baseball, Rumors, Trades
Javier Vazquez was traded from the Chicago White Sox to the Atlanta Braves today and the balance of power shifted in the National League East.
Okay, nothing quite so impressive happened. And the reports differ on who the Braves gave up - was it Tyler Flowers, the brawny powerful catcher with great on-base ability that was the cornerstone of the deal? Or was it Jo-Jo Reyes, the mercurial lefty with poor results so far in the major leagues? The reports agree that speedy infielder Brent Lillibridge is in the deal either way, but Lillibridge doesn't sting too much, as he's struggled to reclaim his former top prospect status since hitting the high minors. And the remaining players will surely be long-shots from the low minors.
In order to really get at whether or not this trade was worth it, let's assume the more expensive trade, the one with Flowers, is the real trade. Was it worth giving up a top offensive catcher prospect for two years of Javier Vazquez?
Click to continue reading Javier Vazquez Traded to Braves
Read More
| Atlanta Journal and Constitution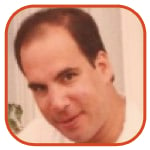 Posted by Charles Mitri Categories: Boston Red Sox, New York Yankees, Toronto Blue Jays, Editorials, Rumors
The latest news from the owners' meetings is the bidding war between the New York Yankees and Boston Red Sox for Toronto Blue Jays hurler A.J. Burnett. No one needs to be reminded that there's no love lost between Boston and New York and this is one deal that's shaping up to be a no-holds barred free-for-all. No word yet on what each team has offered Burnett, but you can bet your bottom dollar that Hank and Hal Steinbrenner will not allow Red Sox General Manager Theo Epstein to outbid them for Burnett's services.
Click to continue reading Bidding On Burnett

Posted by Dennis Velasco Categories: Oakland Athletics, Colorado Rockies, Rumors, Trades
Colorado Rockies outfielder Matt Holliday is reportedly being traded to the Oakland A's pending physicals. Although there is no confirmation which players from the A's are being traded, it's speculated at this time to be OF Carlos Gonzalez, SP Greg Smith, and RP Huston Street. While this acquisition might be a surprise for some that only remember the A's for their tight pursestrings, the A's will be upping their payroll to $80 million for the 2009 season.
There are two possibilities here for the A's:
1) They honestly plan to contend for a title next season and having Matt Holliday will certainly bolster an anemic offense.
2) They plan to acquire Holliday and then trade him to another team, be it at the deadline or right away, for more prospects.
As much as I'd like to see Holliday stay with the A's, he will be a free agent after the 2009 season and he is a client of Scott Boras, a man notorious for letting his clients go out into the free market and find the highest contract said player can get. And considering Boras WILL tell Holliday to be a free agent after next season, I would think that the A's flip Holliday at some point, unless they are actually contending.
Read More
| Yahoo! Sports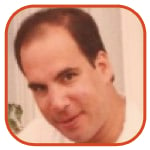 Posted by Charles Mitri Categories: New York Yankees, Milwaukee Brewers, Los Angeles Dodgers, Rumors
C.C. Sabathia's name came up last night at Joe Torre's Safe At Home fund raising gala. New York Yankees captain and Torre protégé, Derek Jeter, said that he has spoken to the lights out lefty about wearing the pinstripes next season, but no news yet if C.C. will be moving to the Bronx for 2009. Sabathia could well be the Yanks' answer to Johan Santana and would anchor the Yanks' pitching impoverished rotation. The real question is can Sabathia win the big games? While hurling for the Cleveland Indians, Sabathia was nearly unhittable against the Bombers in the divisional round of the 2007 playoffs, but looked awfully pedestrian this year, ceding five runs in two innings against the world champion Philadelphia Phillies.
Click to continue reading Offseason Notes - C.C. Sabathia and Derek Lowe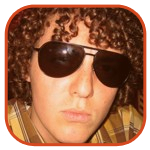 Posted by Eno Sarris Categories: Atlanta Braves, Chicago Cubs, San Diego Padres, Rumors, Trades
The Jake Peavy rumors are heating up at the Winter GM meetings, with the Chicago Cubs and the Atlanta Braves at the forefront. Much discussion centers around Tommy Hanson, the Braves farmhand that threw a 14-K no-hitter this year in the minors, and whether or not the Braves should give him up. His 2.73 / 1.08 minor league line is impressive, as is the 373 strikeouts in 323 innings. While he's walking a few too many hitters right now, the scouts love him, and by all accounts, including direct statements from GM Frank Wren, he's untouchable, along with super-stud outifelder Jason Heyward.

It's really looking like the Braves package will revolve around Jake Peavy and Khalil Greene for Yunel Escobar, and then two or three out of the group of Cole Rohrbaugh, Brandon Jones, Tyler Flowers and Julio Teheran. Braves fans may swallow hard when they see some of these names, but they are all second-tier prospects, and this is following the Dan Haren model of quantity over quality. And the Braves system can handle it. Should they? That's another question for another time. Another question for another time is if the rumored Chicago Cubs package is actually better, and we'll cover that later this week here at At The Dish. But for now, let's look at the players rumored in the Braves deals.
Click to continue reading Jake Peavy Rumors Heat Up
Read More
| Atlanta Journal Constitution

© Gear Live Media, LLC. 2007 – User-posted content, unless source is quoted, is licensed under a Creative Commons Public Domain License. Gear Live graphics, logos, designs, page headers, button icons, videos, articles, blogs, forums, scripts and other service names are the trademarks of Gear Live Inc.