Posted by Dennis Velasco Categories: New York Yankees, Editorials
The New York Yankees' Alex Rodriguez hit two homers in an extended spring training game, played some third base, and probably ruing any mention of Selena Roberts' new book, "A-Rod," which alleges many things like Rodriguez taking steroids in high school, as well as with the New York Yankees despite A-Rod saying he only did steroids during his tenure with the Texas Rangers, and also accuses him of tipping pitches to opposing hitters, which is probably the worst of all allegations. So, yes, Rodriguez is primed to return! Possibly even this Friday!
Considering the valid hulaballoo regarding the new Yankee Stadium and all of the baseballs going yard, can you imagine how many home runs Rodriguez will end up accumulating despite missing several weeks of the season? And it seems it doesn't even matter if he's not juiced because everyone is hitting them out. How about all of the media sure to bum-rush A-Rod upon his return? Like it's going to be any different than it is now? Rodriguez is already under the microscope 24/7 and he seems to have this Barry Bonds sort of denial about him, but not really denial… more like, let's talk about something else, wave of the hand sort of gesture. The guy is just not going to say anything anymore, especially considering how bad he is at lying, so mass media, have at it!
But, you should all read Jim Caple's defense of A-Rod for a view of all things A-Rod that I agree with.
Read More
| ESPN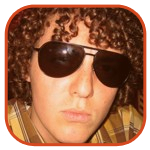 Posted by Eno Sarris Categories: Editorials
Apparently, Alex Rodriguez did some steroids back when his sport had a "Don't Ask - Don't Tell" policy about performance enhancing drugs. In retrospect, it's hardly surprising that the world's most competitive baseball players did something that was not being tested for in an effort to get ahead. Imagine how angry you would be if you were one of the best players in the game watching all the rest of the guys pad their stats and their wallets at your expense.
But this is more than being a steroid user apologist. What they did was illegal and wrong, in the end. How do we evaluate them against each other when it's time to decide on the Hall of Fame? The numbers are almost certainly not clean on either side of the ball, so what sort of standard should we use in our deliberations of their possible drug effects on numbers around the leagues?
It's not as simple as just taking 10% off the top. It would be nice to say that, in an effort to compare players of their own era, we'd come up with new benchmarks. Instead of 500 homers, we may have to put automatic entrance at 600 homers. We'd call it the Mark McGwire rule for good measure. But then what do we do about Rafael Palmeiro? He had multiple MVPs, 3000 hits, and 569 home runs… and one failed test after the program was in place. So our rubric needs some work, eh?
Click to continue reading Steroids and the Hall of Fame
Read More
| Sports Illustrated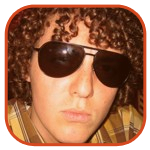 Posted by Eno Sarris Categories: Toronto Blue Jays, Detroit Tigers, Oakland Athletics, San Diego Padres, San Francisco Giants, Editorials, MLB Draft
Something is wrong in baseball. There is no doubt about it. Does the economy alone explain the players that are still available after the new year?
Useful parts like Eric Hinske, Joe Crede, and Jim Edmonds often have to wait until spring training to get a job. They are used to waiting around until teams decide they have a need and have a chance to compete and need to fill a spot with a veteran. The fact that these guys are still available doesn't seem to really point to any core problem with the system.
"Stars" like Manny Ramirez, Adam Dunn, Derek Lowe, Bobby Abreu, and Oliver Perez are also often out of work at this time of the year. It's not that they can't get a job. No, this class of player has a highly disputed value. The player and their agent are steadily manipulating general managers and the media, trying to get the offers in line with what they feel is commensurate with the production of the player. Manny already had a 2-year, $45 million dollar offer, and Lowe has turned down 3 years and $36 million from the Mets. Those numbers still represent raises over what the player earned last year, so inflation in the steady rise of veteran's pay is still in effect.
So why is there obviously a problem?
In a word, Orlando Cabrera.
Click to continue reading Compensation System Broken in Baseball?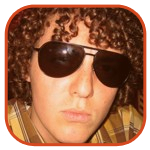 Posted by Eno Sarris Categories: Boston Red Sox, New York Yankees, Tampa Bay Devil Rays, Florida Marlins, New York Mets, Editorials
There's a lot of talk going around that the New York Yankees are killing baseball. They are outspending everyone, other general managers whine. They just bought the best hitter and the two best pitchers on the market! What are we supposed to do?
Get over it. The free market is the best way to go. Football has parity, but it's almost ridiculous how quickly teams change. There's no team identity from year to year, and very few trades (which are exciting for the fans). Basketball has an interesting mix of continuity and parity, but figuring out a deal in basketball is more a question of math than a negotiation of teams with needs. The maximum salary slots also create a sub-class of overvalued stars that just get shipped from team to team as the league waits for their bloated contract to expire (think Al Harrington).
No, the system baseball has is, for the most part, the best way to go. Teams have a chance of winning every year - just look at the small market teams that have found postseason success over the past five years (the Tampa Bay Rays, Florida Marlins and even the Detroit Tigers have used revenue-sharing dollars to good use). Blockbuster trades happen almost every year, and the baseball trade deadline is the most exciting deadline in sports. The state of the game is strong, despite the Yankee's spending a good $70 million a year more than the second-most extravagant team.
A salary cap would just give these billionaire baseball owners more money - and they are the richest owners in major league sports. Using a revenue-sharing system to penalize the Yankees for their huge payroll is not a terrible system - provided, of course, that the smaller market teams actually use the money for good use. And that's where the problem lies. The Florida Marlins are the team that should be shouldering your complaints. Some of the numbers are staggering.
Click to continue reading The Marlins, not the Yankees, are Killing Baseball
Read More
| The Hardball Times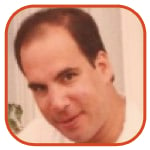 Posted by Charles Mitri Categories: Boston Red Sox, New York Yankees, Los Angeles Dodgers, Editorials
A few thoughts on whether the New York Yankees should sign Manny Ramirez.
First, the bad news… and we know it by heart. Manny being Manny. Petulant, moody, a proverbial thorn in the side of teammates, owners, and general managers. Pick your favorite verb or phrase and apply it. No question - he brings a lot of baggage with him. What to do? Grin and bear it.
Stats tell the whole story and Manny has a truckload of 'em. A lifetime batting average of .314, 527 homers, 1212 career walks and a career slugging percentage of .593. Ten out of 15 seasons hitting .300+. Hits in the clutch, hits for average, hits for power. He is the best hitter since Tony Gwynn and Wade Boggs, the scourge of pitchers in both leagues, and a first ballot Hall of Famer. He made the Cleveland Indians a contender, helped the Boston Red Sox win two World Series and led the Los Angeles Dodgers to the playoffs on the strength of .399 hitting.
Forget all the hoopla and remarks about Manny being Manny. It has nothing to do with his talent. He won't win any popularity contests, but Manny does his real talking where it counts - at the plate. Everything else is more grist for the mill. At age 37, Manny is now approaching the end of his career, but it doesn't seem to be slowing him down. Just look at the numbers he posted for the Dodgers. A .399 average, 17 homers, 53 runs batted in, a .489 on base percentage. This writer's stance on what the Yankees should do is a mere bag of shells. Do what it takes to sign him. If Manny wants two years, give it to him. If he wants an exorbitant amount of money, give it to him. Manny is no cakewalk in the clubhouse and he'll require a ton of patience, but he is a proven winner.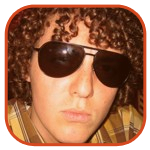 Posted by Eno Sarris Categories: Cleveland Indians, Editorials, Injuries
The Cleveland Indians signed closer Kerry Wood to a reasonable contract: two guaranteed years at $20.5 million with an option year that only vests if he finishes 55 games in one of the two years. They protected themselves against an albatross of a contract in case his shoulder blows out again, and they got him below market rates: both things that a small market team needs to do.
Along with trading for Joe Smith, and previous holdovers Rafael Betancourt, Rafael Perez, Masa Kobayashi and Jensen Lewis, the Indians bullpen looks, on the surface, like a revamped and solid bully that could become a strength for this team.
So why the headline? Why does this seem so futile? Why does every GM count the bullpen as an area needing improvement in the offseason? Why do some bullpens that look good going into the season turn into bullpens of horror?
Because the bullpen is the single most volatile sector of any team. Why don't we go down the list of bullpen candidates in Cleveland and detail their dark side?
Click to continue reading Exercise in Futility: Building the Cleveland Bullpen
Read More
| Cleveland Plain Dealer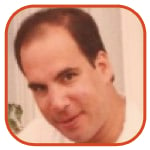 Posted by Charles Mitri Categories: New York Yankees, Toronto Blue Jays, New York Mets, Philadelphia Phillies, Editorials, Trades
It took some fancy footwork and a bundle of buckaroos but the New York Yankees landed top pitching free agent, C.C. Sabathia, to a record shattering seven-year $161 million dollar contract. The Steinbrenners and general manager Brian Cashman enlisted the help of Hall of Famer and former Yankees great Reggie Jackson to ice the deal. Reggie of course was only too happy to - pardon the pun - "pitch" his glory days in the Bronx to Sabathia. Well, it's the thought that counts, right? Go waving around a $23 million dollar a year contract and it's a pretty safe bet that that player's agent will recommend that his client sign on the dotted line.
Click to continue reading New York Yankees and Mets Pitching Acquisitions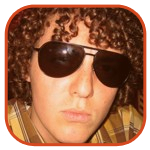 Posted by Eno Sarris Categories: Chicago White Sox, Atlanta Braves, Editorials, Fantasy Baseball, Rumors, Trades
Javier Vazquez was traded from the Chicago White Sox to the Atlanta Braves today and the balance of power shifted in the National League East.
Okay, nothing quite so impressive happened. And the reports differ on who the Braves gave up - was it Tyler Flowers, the brawny powerful catcher with great on-base ability that was the cornerstone of the deal? Or was it Jo-Jo Reyes, the mercurial lefty with poor results so far in the major leagues? The reports agree that speedy infielder Brent Lillibridge is in the deal either way, but Lillibridge doesn't sting too much, as he's struggled to reclaim his former top prospect status since hitting the high minors. And the remaining players will surely be long-shots from the low minors.
In order to really get at whether or not this trade was worth it, let's assume the more expensive trade, the one with Flowers, is the real trade. Was it worth giving up a top offensive catcher prospect for two years of Javier Vazquez?
Click to continue reading Javier Vazquez Traded to Braves
Read More
| Atlanta Journal and Constitution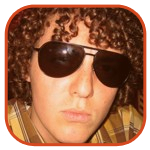 Posted by Eno Sarris Categories: Pittsburgh Pirates, Editorials, Minor Leagues, MLB Draft
Okay, not quite million dollar arms, but a California sports marketing group has found a $100,000 arm. And a $2,500 left-handed arm as well.
Confused? Seems like equal parts Hail Mary and brilliant strategy, but an Indian reality show joined the marketing group in trying to find major league arms in India, a country with no baseball infrastructure whatsoever. The idea was that one man in a country of a billion would own the natural ability to throw a baseball 85 miles per hour (roughly the speed of Greg Maddux's fastball - last year).
Seems like a reasonable idea, doesn't it? I mean, the overall talent level in baseball has taken a huge leap forward ever since the doors were opened and talent was cultivated throughout Latin America and South America and Japan. Baseball talent has found its way to the top in countries around the world and slowly crept towards America, and they've broken stereotypes along the way. We've had all sorts of hitters and pitchers from around the world. The World Baseball Classic is opening further doors around the world. And in a country of 1 billion, you'd think there be all sorts of baseball talent teeming just under the surface in India.
Click to continue reading Million Dollar Arms Found in India?
Read More
| ESPN.com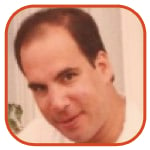 Posted by Charles Mitri Categories: Boston Red Sox, New York Yankees, Toronto Blue Jays, Editorials, Rumors
The latest news from the owners' meetings is the bidding war between the New York Yankees and Boston Red Sox for Toronto Blue Jays hurler A.J. Burnett. No one needs to be reminded that there's no love lost between Boston and New York and this is one deal that's shaping up to be a no-holds barred free-for-all. No word yet on what each team has offered Burnett, but you can bet your bottom dollar that Hank and Hal Steinbrenner will not allow Red Sox General Manager Theo Epstein to outbid them for Burnett's services.
Click to continue reading Bidding On Burnett
© Gear Live Media, LLC. 2007 – User-posted content, unless source is quoted, is licensed under a Creative Commons Public Domain License. Gear Live graphics, logos, designs, page headers, button icons, videos, articles, blogs, forums, scripts and other service names are the trademarks of Gear Live Inc.